From Wikipedia, the free encyclopedia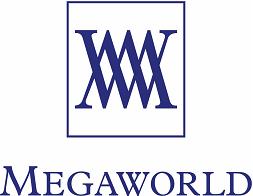 Megaworld Corporation (PSE: MEG) is a real estate company in the Philippines. It is listed on the Philippine Stock ExchangeComposite Index.
The company is primarily engaged in developing large-scale mixed-use planned communities, incorporating residential, commercial, educational, and leisure components. Additionally, it engages in activities such as project design, construction oversight, and property management. Among its landmark projects is Forbes Town Center, a 6-hectare commercial and residential district in Fort Bonifacio,Metro Manila.Another project by Megaworld is the 45-storey Petron Megaplaza office skyscraper, which was the tallest building in the country upon its completion in 1998.
History
Megaworld Properties & Holdings Inc. was founded by Andrew Tan and incorporated under Philippine law on August 24, 1989, primarily aimed at engaging in real estatedevelopment, leasing, and marketing. In 1994, it spun off Empire East Land Holdings Inc., which focused on the middle income market. It was converted to a public company on June 15, 1994. On August 19, 1999, the company changed its name to Megaworld Corporation in line with its conversion from a purely real estate company to a holding company, though the company's core focus continues to be on real estate.
Megaworld has won several awards for good corporate management. Among its accolades are being named Best-managed Philippine Company by Finance Asia (1999, 2001, 2004 and 2007), Euromoney (2003), and Asiamoney (2007). It was also named Best in Investor Relations by Finance Asia (1999, 2004, 2006, 2007) and Asiamoney (2004, 2007).
Andrew Tan has served as Chairman of the Board and President of the company since its incorporation in 1989.
Source: http://en.wikipedia.org/wiki/Megaworld_Corporation
Chairman's Message
Megaworld Annual Report 2010
In 2010, the Philippine economy started getting back on its feet after struggling for the past two years due to the global financial crisis. The local economy expanded by 7.3% in 2010, its highest growth rate in more than two decades, which was fueled by election-related spending in the first half of the year and sustained by remittances from overseas Filipino workers and increased exports and investments in the second half.
The Philippine real estate industry likewise experienced a boom in 2010 as developers busied themselves building homes, high-rise condominiums, office buildings and commercial properties. Real estate projects focused on Metro Manila as a widespread construction boom started to slowly, but surely transform the country's urban capital into a world-class metropolis. Similarly, surrounding provinces had began to be developed into complementary growth areas that would serve the increasing needs of an metropolitan population.
The continued thriving of the business process outsourcing (BPO) industry in the country also helped drive the expansion of real estate development, particularly in terms of BPO office space requirements. As existing BPO companies expanded and new ones mushroomed during the year, the consequent need for office spaces to house these firms continued to increase.
Amid this backdrop, Megaworld turned in another stellar performance in 2010 as sales of its mega-communities increased together with the demand for your Company's BPO office spaces. In 2010, Megaworld's consolidated net income amounted to a record P5.09 billion, a 25.06% increase from the previous year's P4.07 billion.
Consolidated total revenues—composed of real estate sales, rental income, hotel income, and other revenues—increased by 15.67% from P17.76 billion to P20.54 billion, a result of strong property sales and increased leasing income. Rental income increased by a hefty 34.68% from P2 billion in 2009 to P2.7 billion in 2010 and contributed 13.12% to the consolidated revenue figure. Contributing to the growth of rental income, in turn, were the escalation and completion of additional leasing properties.
Our "live-work-play-learn-" development concept has served us well in the past two decades, allowing us to offer not just homes and amenities, but completely designed and fully integrated townships that fulfill the needs of its residents and more. As our target markets appreciated the completeness of our communities, Megaworld earned the distinction of being the largest middle-income residential property developer in the country.
Moreover, as companies abroad continue to look at the Philippines for their outsourcing needs, Megaworld continues to build office spaces for their companies. In time, Megaworld remains to be the leading BPO office space provider in the country. At the end-2010, Megaworld had a total BPO office space inventory of 384,000 square meters.
Indeed, Megaworld has achieved much through the years. We don't,however, intend to rest on our laurels. In fact, in preparation for future developments, we have set in place a land bank consisting of 230 hectares of prime land in key growth centers in Metro Manila, Iloilo and Cebu. This land bank includes 55 hectares in Iloilo; 25 hectares in Cebu, Mactan; 7.1 hectares of the former NAPOLCOM property within Fort Bonifacio; and 8.5 hectares of land at the North Central Business District in North Bonifacio, also in Fort Bonifacio. The aforementioned mega-sized projects will have a developable area of 2.29 million square meters, of which around one million square meters will be developed into residential areas and around 886,000 square meters will be for office spaces. The remaining areas will be for retail and leisure development projects.
 Megaworld will also be developing over the next 20 years the former 34.5-hectare Joint United States Military Advisory Group (Jusmag) property in Fort Bonifacio , which has been renamed McKinley West, next to Forbes Park. The company intends to develop the property into a mixed-use complex at an estimated cost of at least P22 billion. The addition of McKinley West brings a total of brings Megaworld's total development portfolio in the burgeoning Fort Bonifacio area to a total of 105 hectares.
Indeed, the year 2010 was another banner year for Megaworld as sales of our residential projects and up take of retail and office space enjoyed a strong growth momentum. This is proof that the system that we have carefully set in place through the years has worked steadily for us, allowing us to achieve our sales objectives and keeping us on track towards the achievement of our long-term goals.
We are sure that our conservative development philosophy, which focuses on the avoidance of speculative building and on strong pre-selling and phased office development efforts, as well as our prudence in financial management and investment decision-making will continue to serve us well as we face new challenges. We will continue to focus on our niche—the middle-income residential projects and BPO office space markets—and remain a major player in tourism-related developments.
Economic experts say that the year 2011 and beyond will prove much better not only for the local economy in general but for the real estate sector in particular as the demand for primary homes and office spaces is seen to continually increase. With this in mind, we face the future with a positive outlook, bearing in mind that we fared extremely well during hard times and will fare much better during good times.
As our new projects begin to bear fruit and new plans start to take shape, we are confident that there will be more banner years for your Company in the years to come. We would like to thank our stockholders for their continued support and our management and staff for their unwavering commitment. We are sure that with your help, we will be able to achieve the goals that we have set for ourselves, change the Philippine landscape, contribute to the local economy, and offer our buyers and tenants the best communities and office spaces possible.
Source:
http://www.megaworldcorp.com/AboutUs/MessagefromtheChairman.aspx