Megaworld hikes Uptown Bonifacio investment to P65 B
By Zinnia dela Peña (The Philippine Star) Updated August 01, 2012 12:00 AM
MANILA, Philippines – Megaworld Corp. is jacking up its investment in the 15-hectare integrated township Uptown Bonifacio from P45 billion to P65 billion as it sees continuous strong demand for residential and office space in the flourishing Bonifacio Global City.
In a statement issued yesterday, the country's top residential condominium developer, said the investment will be made over a 20-year period.
Noli Hernandez, Megaworld senior vice-president for marketing said sales of its upscale residentialprojects at Uptown Bonifacio have been brisk.
The 45-story Uptown Ritz Residence, Megaworld's first ever ultra-luxurious, all suites condominium project in the new integrated community, is seen to fetch P8 billion in sales. Launched last week, the project will offer 340 spacious two-to four-bedroom suites. With only 10 units per residential floor, it guarantees exclusivity and privacy for future residents.
Hernandez said sales for Uptown Ritz have been exceptionally strong since its launch last Friday. "We have never experienced
such tremendous optimism in the real estate market in the last 15 years," he said.
Hernandez said he is confident Uptown Bonifacio, located in the northern district of Fort Bonifacio, will be the new place to be in the next few years given a wide range of well-planned offerings.
Uptown Bonifacio is envisioned to house up to 18 towers comprising up to 500,000 square meters of residential space, 400,000 sqm of office space and 90,000 sqm of retail space.
Under construction is a three-level 33,000 upscale mall called Uptown Place.
A four-tower 140,000-sqm corporate block will also be developed under the BERDE (Building for Ecologically Responsive Design Excellence) rating system.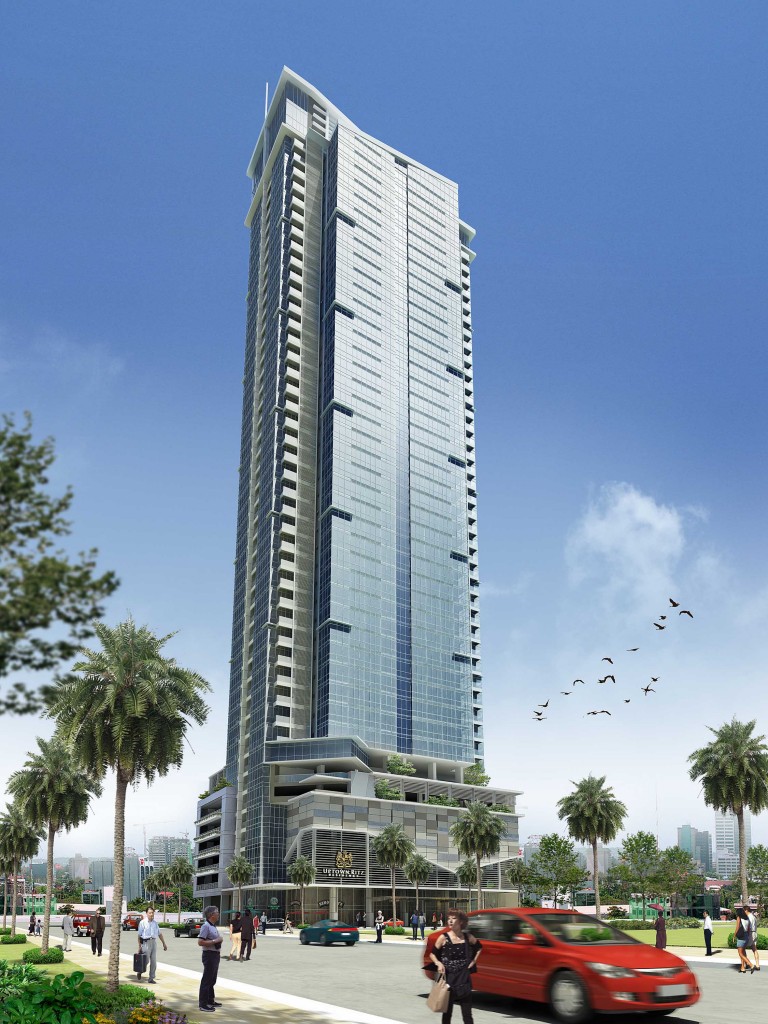 CLICK HERE FOR FULL DETAILS OF UPTOWN RITZ
http://www.philstar.com/Article.aspx?articleId=833283&publicationSubCategoryId=66